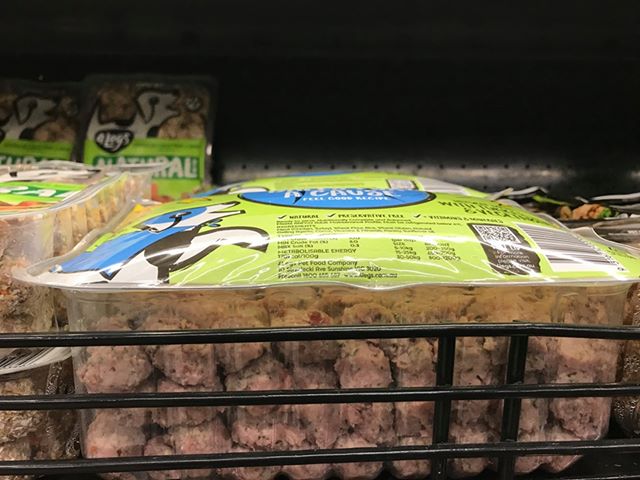 At 4Legs we believe in creating and feeding food made from natural ingredients. So none of our recipes include preservatives, colours or flavours.
Our food is packed in modified atmosphere packaging and should not go off before its use-by date as long as the packaging is intact and the product has been handled correctly.
Unfortunately,there are rare occasions where packaging is compromised or product is improperly refridgerated. This can occur during transport or in the supermarket.
When a packet's tight vacuum seal is compromised (blows up) it is an indication that to food inside is going off.
We always recommend checking your pack is tightly sealed (sucked in) before purchase.
We encourage you to contact us if you are concerned with the quality of one of our products. We take great care to ensure the quality of our products and stand by it with a 100% money back guarantee.